There are many different types of online trading software. Before you rush and buy your online trading software, make sure you are getting the type of account you need to make your trading activities easier.
Online trading services software is not the same as your trading account. Many online trading software programs are designed to work in conjunction with your trading account to identify pricing trends or analyze data to generate pricing indicators and buy/sell signals. Other types of software are able to automate your trading, making trades on your behalf once the price of the stock or currency you are trading reaches a predetermined amount.
Before choosing your software, you should already have an idea of the type of trading you want to do. Be sure to select software that is specific to the market you wish to trade. Some online trading software may allow you to trade multiple markets. This means that you can trade whenever you want in the stock, forex, options, derivatives, or commodity markets.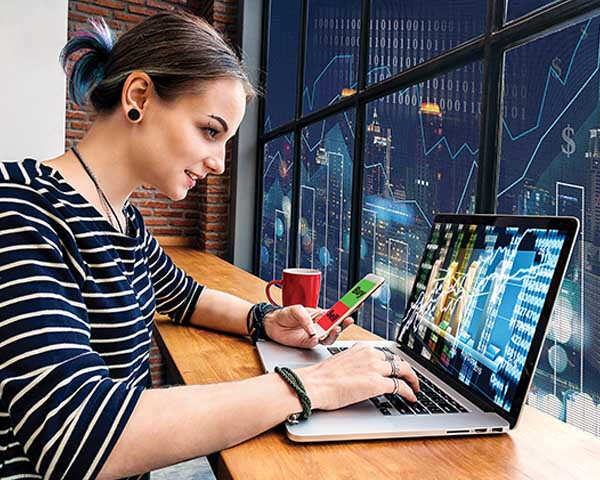 When you work with software for the purpose of forex trading, you can make a significant profit. It is physically impossible for a human to monitor every possible forex currency cross and analyzes rapid pricing fluctuations every minute of the day. Using online trading software, you can monitor multiple currency crosses at once.
When your online trading software has identified a certain trend, it can place a trade on your behalf based on the identified information. Once your agreed profit amount is reached, the software is also able to close your trade so that you can make profits even when you are away from your computer. These are often called forex trading robots.
No matter whether you are trading in the forex, stock, options, commodities, or futures markets, the benefits of using online trading software can be enormously beneficial to your trading success. Any successful trader understands that using the right tools is essential to help increase your chances of placing a winning trade and consolidating profits more easily. Once you become more familiar with the analytical tools and data available to you in most software packages, online trading software can also help minimize your losses.